"Living In Spite Of" Day Coming to Lighthouse Baptist Church
Evangelist and Author, John Ashley, will be speaking on Sunday, January 14th, at Lighthouse Baptist Church in Ludington.  John Ashley and his wife, Joann, were allowed to be caregivers for their son, Johnny, for 28 years.  Johnny was born with multiple unique malformations such as: severe bi-lateral cleft li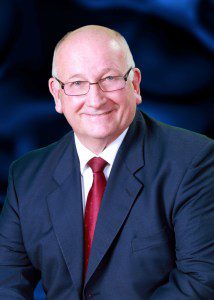 p and palate, diaphragmatic hernia, two leaking heart valves (which were replaced), and a horseshoe kidney (which led to a transplant).  In all, he endured over 40 surgeries during his lifetime.  Johnny was also born profoundly deaf, but wasn't diagnosed until he was 2 ½ years old, due to the many physical problems he had.
John Ashley speaks very candidly about the lessons they learned and the struggles they experienced while caring for Johnny.  He will use the Bible and the practical experiences that he and his wife gained to encourage those that are going through difficulties, to use them as a catalyst instead of a crutch.  He also will educate those that desire to help others that are going through trials in life, by giving practical ways to be an encourager.  He will equip those in attendance with ways to connect with other people around us through the common experience of our trials.  Finally, Ashley wants to give a voice to the many caregivers that are all around us.
Ashley says, "Everyone has an IN SPITE OF in their life and there are many people who have experienced much more difficult circumstances than we have.  However, we are following God's call to bring the inspirational message gleaned from Johnny's life to others.  It is our prayer that our ministry will encourage people to live like our son did.  In Spite Of all his problems and pain, he inspired hundreds of lives."
Johnny's struggles finally came to an end on October 3, 2015.  Shortly after his home going the Lord put on the Ashley's heart to write the book "Finding Grace and Peace IN SPITE OF Trials and Tragedy, The Johnny Ashley Story" The book is a compelling and inspiring account of God's power shown through weakness.  The book will be available for purchase at the church that day or on Amazon.com.
Lighthouse Baptist Church is located at: 1950 North Jebavy Drive in Ludington.  The Morning Services are 10am, 11am and the Evening Service is at 6pm, Ashley will be speaking in all services.  For more information, you may call the church: (231) 843-8532, or you can visit their website:  www.logcabinchurch.net.  John Ashley's ministry website is www.livinginspiteof.com.