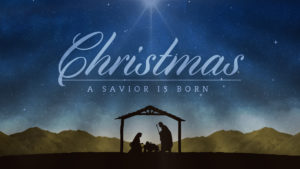 CHRISTMAS: A Time to Give!
Join us for a special celebration of the  birth of our Saviour on Christmas Day!  A special service will begin at 10:30am followed by a delicious Christmas Dinner.
Christmas is a time to give! This year we will be assembling and delivering baskets to families and elderly that are in need.  Won't you come receive a blessing and help us give to others?  Join us following the dinner for caroling and basket deliveries .